SLIP & FALL LAWYER

SAN DIEGO, CALIFORNIA
Our distinguished slip and fall lawyers in San Diego, CA, will win your case for you if we don't pay. Tripping hazards, spills, and wet surfaces all put people at risk of a fall that can result in significant damage. If you or a loved one was harmed in a slip or fall on someone else's property, our knowledgeable attorneys are here to assist with a personal injury or wrongful death claim.
SAN DIEGO SLIP AND FALL LAWYERS REPRESENTING INJURED PEOPLE
Property owners, managers, and businesses have a legal duty to maintain their premises in a safe condition and free of hazards. If someone slips and falls on their property as a result of their inattention, they may be held legally liable if the property is not maintained properly or if there are risks present.
If you or a loved one has been hurt as the result of a trip and fall or slip and fall accident on someone else's premises, you should contact an attorney right away. We can meet with you during a free case consultation to see if you have a viable premises liability claim at Gingery Hammer & Schneiderman LLP. Clients are represented by us on a contingency basis, which means we receive no payment unless we are able to recover compensation for them.
SLIP & FALL INJURIES AND COMMON CAUSES
The most common slip and fall injuries include:
Back Injury

Brain Damage

Bruises

Broken Bones

Fractures

Head Trauma
Lacerations

Neck Injury

Nerve Damage

Paralysis

Spinal Cord Damage

Sprains
CONTACT GINGERY HAMMER & SCHNEIDERMAN FOR SAN DIEGO SLIP & FALL ATTORNEYS!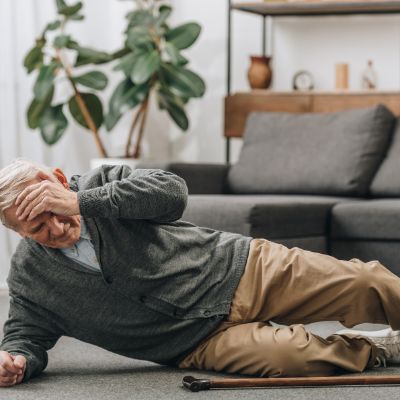 Monetary compensation may be paid for injuries caused by a slip and fall accident. Medical expenses, missed income, mental trauma, the loss of a loved one, pain and suffering are just a few examples of financial compensation available. We're based in San Diego, California at Gingery Hammer & Schneiderman LLP.
COMMON CAUSES OF SLIP AND FALL INCIDENTS
There are a variety of dangers that might damage someone else's property, many of which include the possibility of tripping, slipping, or falling:
Spilled food or drinks

Loose carpeting or floor mats

Holes in the ground

Snow or ice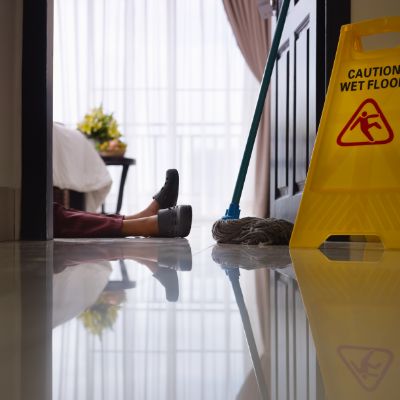 Gingery Hammer & Schneiderman LLP assists accident victims in San Diego, California with legal counsel, advice, resources, and representation.
Personal Injury Practices
Request a Free, Confidential Case Review.