Bicycle Accident Lawyer

Roseville, California
Our award-winning bicycle accident lawyers in Roseville, CA, will win your case, or you don't pay. Bike accidents cause catastrophic injuries to cyclists every day, and our law firm can help ease the financial burden of long-term medical care and funeral arrangements stemming from these accidents. If you or a loved one were injured in a bicycle accident, our experienced attorneys are here to help with your claim.
Roseville Bicycle
Accident Lawyer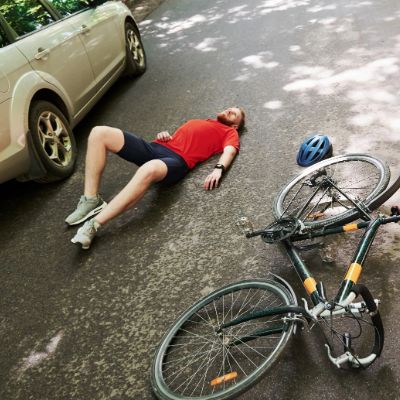 A bike accident can be very serious and will require the legal skill of an experienced Roseville bicycle accident lawyer. Gingery Hammer & Schneiderman LLP is dedicated to ensuring that our clients are legally protected. We can file a personal injury or wrongful death claim on your behalf if you or a family member is a victim of someone else's negligence in a bicycle accident.
Far too often insurance adjusters try to jump right in and take advantage of victims by trying to get them to agree to a settlement. It is important to know that insurance adjusters are not on your side. They will use whatever tactics it takes in order to save the big insurance companies time and money. Do not fall prey to their tactics as they do not have your best interests in mind.
Bike Accident and Injury Attorney in Roseville, California
Bicycle accidents can cause catastrophic injuries that can result in death. The most common types of catastrophic injuries affecting bicyclists that have been a victim of a bike crash are brain injuries, head trauma, broken bones, neck injury, spinal injury, back injuries, loss of limbs, disfigurement, and burns. Many victims of bike accidents that do survive often require continued medical care and rehabilitation for the remaining years of their life.
As Roseville bicycle accident attorneys, it is always our number one goal to obtain the maximum monetary compensation that our client's claim deserves. Please contact Gingery Hammer & Schneiderman LLP immediately to get started with safeguarding you or a loved one's future. We will aggressively fight to reach a settlement on your behalf or win a recovery during a civil trial.
Types of Bicycle Accidents
A bicycle accident often occurs due to driver negligence, recklessness, and wrongdoing. Common causes of bicycle accidents can be any of the following:
Failure to follow traffic signs
Failure to signal properly
Driver inattention
Unsafe lane changes
Improper cell phone usage
Reckless driving
Failure to follow traffic laws
Mechanical malfunctions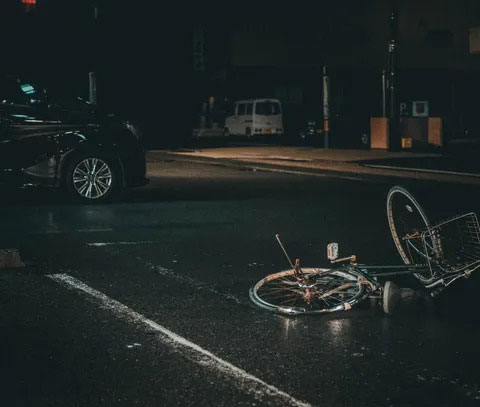 Personal Injury Practices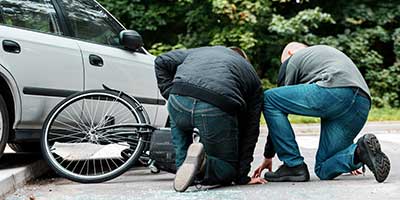 All bicycle accidents should be taken seriously because the injuries sustained could be severe. If you have been injured in a preventable crash, call us now for a free consultation. Our professional bicycle accident attorneys will help you obtain your settlement award.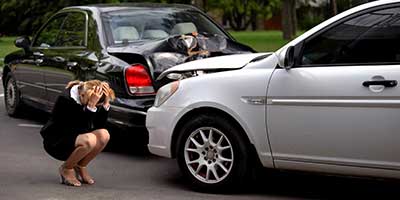 If you've been injured in a car accident, whether by a drunk, speeding, or negligent driver, you deserve full compensation. Schedule a consultation with a reliable car accident attorney today. We're dedicated to making sure each of our clients gets justice.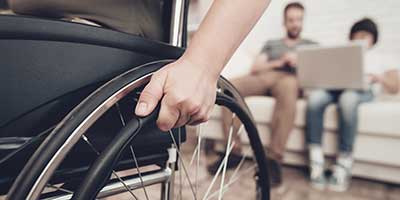 A catastrophic injury may result in blindness, deafness, or other disabilities that will impact someone for their entire life. If you or a loved one has experienced a catastrophic injury, don't hesitate to consult an injury attorney to secure the compensation you're owed.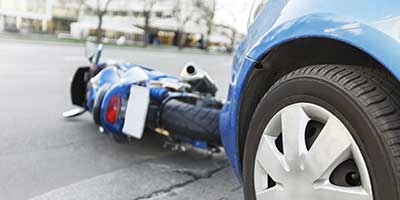 Nearly half of all accidents involving a motorcycle lead to a serious injury. Motorcycles are dangerous, and drivers should be held accountable for negligence. If you have been injured by a reckless motorcyclist, give us a call to secure the compensation you deserve.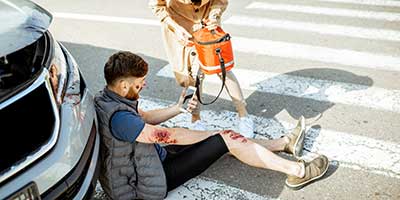 Every day people are seriously injured by negligent drivers in pedestrian areas and while crossing roads. If you have been hurt in a pedestrian-related accident, get in touch with Gingery Hammer & Schneiderman LLP to see if you're eligible for compensation.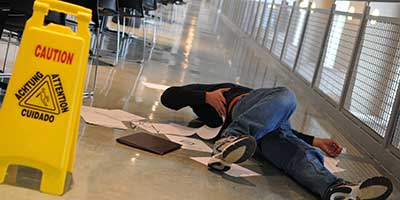 If you are ever injured on someone else's property, the property owner can (and should) be held accountable for all your injuries. We'll handle your premises liability lawsuit and make sure you are rightfully and fully compensated by the property owner for your accident.
Commercial truck drivers are held to a higher liability standard than other drivers on the road. If you have been injured in a collision with a big-rig, delivery truck or any other commercial vehicle, give us a call to seek compensation right away.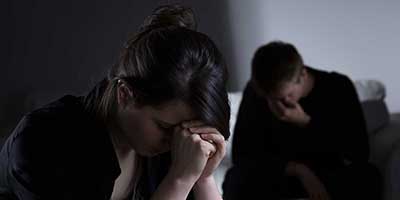 A wrongful death settlement can help give support to grieving families in a challenging and devastating time, and provide assistance and financial support for the dependents' futures. Reach out to us today, and let us seek justice for the loss of your loved one.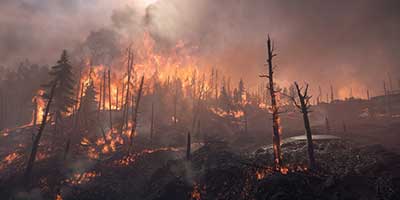 Our injury lawyers are dedicated to helping victims of wild fires who have been left with injuries or property loss. If you have questions about the cause of the fire and how you can receive compensation, contact Gingery Hammer & Schneiderman LLP today.
Request a Free, Confidential Case Review.