Wildfire Lawsuits

Butte County
Our award-winning lawyers in Roseville, CA, will win your wildfire lawsuit, or you don't pay. Natural disasters like wildfires cause unimaginable devastation to properties and people caught in their path. Sometimes, these disasters get a helping hand from the negligent or criminal behavior of others, and this becomes grounds for a liability lawsuit. If you or a loved one were injured in a wildfire in Butte County, our experienced attorneys are here to help with your personal injury or wrongful death claim.
Roseville Wildfire Lawyers Serving Clients Affected by the Camp Fire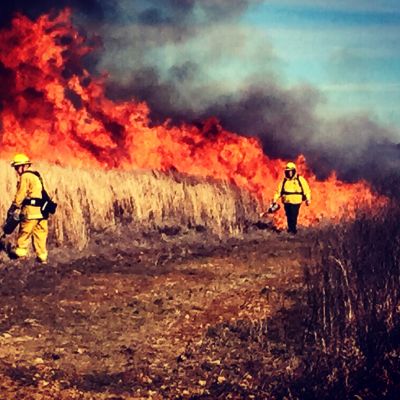 The recent wildfires in Northern California and the Sierra Nevada foothills have taken more than 50 lives, burned more than 7,000 homes, and destroyed entire communities. The historic Camp Fire alone has cost thousands of Californians their property, livelihoods, and loved ones. Some evidence suggests that Pacific Gas and Electric Company (PG&E) may be at least partially responsible for the destructive blazes. If this is determined to be true, anyone who has experienced loss as a result of the fires may be able to file personal injury claims against the company and recover compensation proportionate to their damages.
Pacific Gas and Electric Company (PG&E) may be Responsible for Camp Fire
PG&E owns and manages electric grids, powerlines, and utility services throughout Butte County and the rest of Northern California. The company has now reported multiple power line outages on the morning of November 8, near the location where the fire started and around the same time. Given the strong winds that occurred around the time of the recent California fires, it is also possible that trees may have fallen and destroyed power lines, which may still point to PG&E liability if the company failed to cut or remove them beforehand.
If it can be determined that PG&E equipment caused the destructive Camp Fire, the company may be liable for the damages experienced by private citizens. Though there is not yet any concrete evidence to prove that PG&E caused the recent fires, it may still be wise to consult with an attorney and explore your legal options.
Schedule a Free Consultation with a Roseville Wildfire Attorney
Connect with a member of our team at Gingery Hammer & Schneiderman LLP today if you have experienced loss of life, health, property, or work due to the recent fires in Butte County. As experienced Roseville wildfire lawyers, we can advise you regarding next steps and help you file a personal injury claim, if possible.
Injuries Caused by Wildfires like the Camp Fire
Wildfires compromise the integrity of any structures in their paths, leading to injuries like these for passersby and those fleeing the flames:
Broken bones
Scaffolding accidents
Death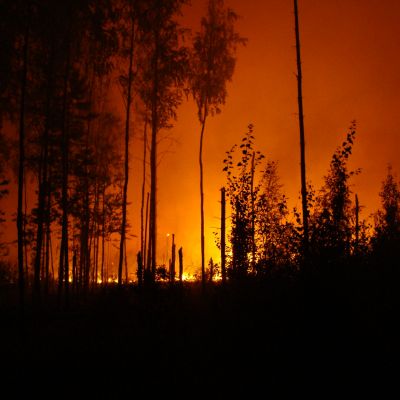 Gingery Hammer & Schneiderman LLP provides sound legal advice, guidance, resources, and representation to victims of wildfires throughout Roseville California.
Personal Injury Practices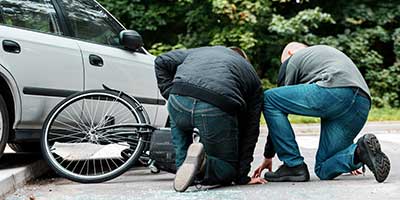 All bicycle accidents should be taken seriously because the injuries sustained could be severe. If you have been injured in a preventable crash, call us now for a free consultation. Our professional bicycle accident attorneys will help you obtain your settlement award.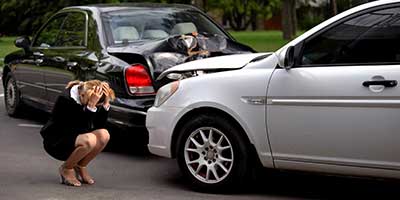 If you've been injured in a car accident, whether by a drunk, speeding, or negligent driver, you deserve full compensation. Schedule a consultation with a reliable car accident attorney today. We're dedicated to making sure each of our clients gets justice.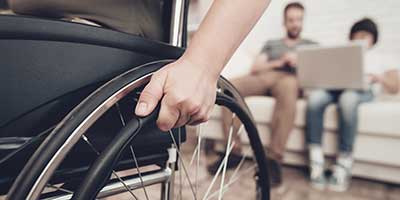 A catastrophic injury may result in blindness, deafness, or other disabilities that will impact someone for their entire life. If you or a loved one has experienced a catastrophic injury, don't hesitate to consult an injury attorney to secure the compensation you're owed.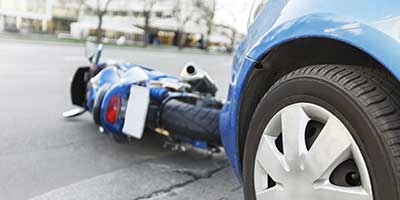 Nearly half of all accidents involving a motorcycle lead to a serious injury. Motorcycles are dangerous, and drivers should be held accountable for negligence. If you have been injured by a reckless motorcyclist, give us a call to secure the compensation you deserve.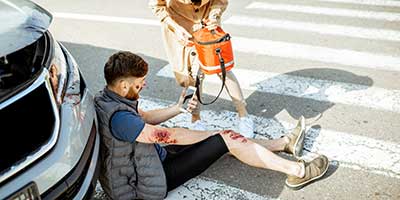 Every day people are seriously injured by negligent drivers in pedestrian areas and while crossing roads. If you have been hurt in a pedestrian-related accident, get in touch with Gingery Hammer & Schneiderman LLP to see if you're eligible for compensation.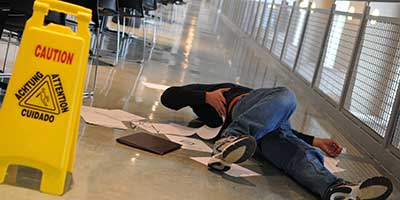 If you are ever injured on someone else's property, the property owner can (and should) be held accountable for all your injuries. We'll handle your premises liability lawsuit and make sure you are rightfully and fully compensated by the property owner for your accident.
Commercial truck drivers are held to a higher liability standard than other drivers on the road. If you have been injured in a collision with a big-rig, delivery truck or any other commercial vehicle, give us a call to seek compensation right away.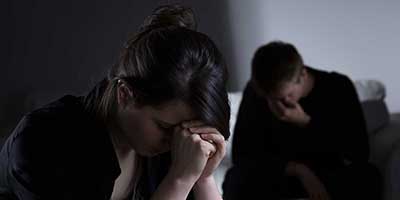 A wrongful death settlement can help give support to grieving families in a challenging and devastating time, and provide assistance and financial support for the dependents' futures. Reach out to us today, and let us seek justice for the loss of your loved one.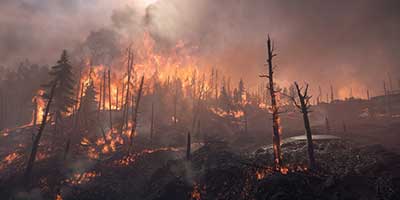 Our injury lawyers are dedicated to helping victims of wild fires who have been left with injuries or property loss. If you have questions about the cause of the fire and how you can receive compensation, contact Gingery Hammer & Schneiderman LLP today.
Request a Free, Confidential Case Review.