Distracted Driver
Accident Attorney

Roseville, California
If a distracted driver injured you or a loved one in a crash, our experienced attorneys would like to help you with your personal injury or wrongful death claim. Texting and driving or making calls behind the wheel is dangerous, and we see clients throughout Roseville who have suffered serious injuries or died due to a distracted driving incident. Our award-winning distracted driver accident lawyers in Roseville, CA, operate on a contingency basis. Either we win, or you don't pay a dime.
Distracted Driver Accidents in Roseville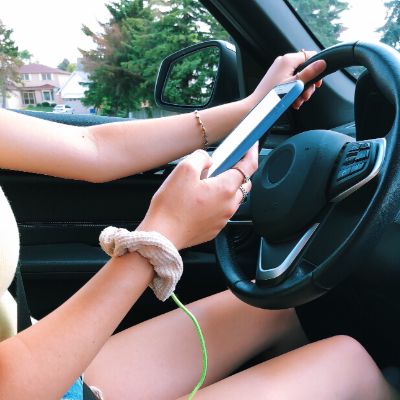 Did a distracted driver cause a serious car accident that left you or a loved one injured? Our team at Gingery Hammer & Schneiderman LLP can offer you the experienced legal representation you need to address an insurance claim or lawsuit related to any type of auto accident that was caused by or involved a distracted driver. We are experienced in handling cases that involve large truck collisions as well as motorcycle crashes and even pedestrian or bicycle accidents. We welcome you to call us or contact us online at your earliest convenience to discuss your case.
During a free and confidential consultation with one of our Roseville car accident lawyers at our local offices, you can find out what legal rights you have at this point. You can also get the information you need to determine whether you should work with an attorney at this point. Because we work on a contingent fee basis (we only get paid if we win your case) there is no risk to utilizing our services.
How do Distracted Drivers Cause Car Accidents?
When a driver is distracted, his or her attention is not on the road. Driving is an activity that should only be performed if one can dedicate full visual and mental attention, but too many drivers throughout Roseville and all of California drive while eating, drinking, talking on the phone, texting or taking part in other activities that take their eyes off the road, mental attention off driving or hands off the wheel. This is a recipe for disaster – it only takes a millisecond for a driver to lose control of a vehicle or be unable to avoid a collision.
How Distracted Driving Affects the Community
When you take your eyes off the road, your hands off the steering wheel, or your attention from the task at hand, you put everyone around you at risk. Driving while distracted by a text, a call, or your lunch can cause any or all of the following:
Property damage
Parking lot accidents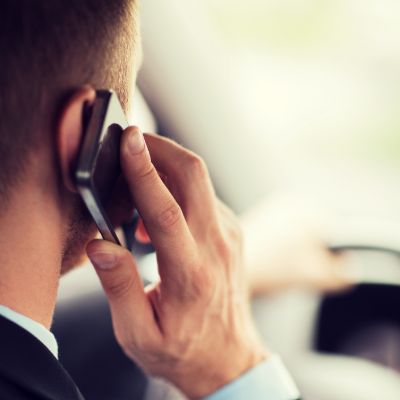 Gingery Hammer & Schneiderman LLP provides sound legal advice, guidance, resources, and representation to victims of distracted driving accidents throughout Roseville California.
Personal Injury Practices
Request a Free, Confidential Case Review.