Meet Our Personal
Injury Attorneys
Meet the brilliant, award-winning attorneys who make up the Gingery Hammer & Schneiderman LLP. These experienced and accomplished lawyers are the heart of our stellar case results. They work tirelessly to ensure the best possible outcome for each of our clients on a contingent fee basis. If they don't win, our clients don't pay.
Justin M. Gingery leads the litigation department of Gingery Hammer & Schneiderman LLP. Since passing the California Bar Exam in 1999, Mr. Gingery has represented clients in civil litigation matters with an emphasis on personal injury, wrongful death, product liability, civil rights, public entity and premises liability.
Mr. Gingery has been incredibly fortunate to have some of the best mentors in the legal profession throughout his career. One in particular taught him the importance of making the following commitments: You will be provided with his direct phone number and his email address so you can reach him whenever you need to. In the event you call him during the day and he is unavailable, he will return your call that same day, or first thing the following day. He will always do his best to get back to you the same day. If you have any questions or concerns about your case, he will spend whatever time it takes to make sure you get an answer that you are comfortable with. There are no stupid questions and no questions are off-limits: He wants to know what concerns or worries you. Unfortunately, his answers may not always be positive. As the client, you have the absolute right to know both the strengths and the challenges of your case. He believes that it is not enough for you to know what is happening, but also why. The law can be illogical and intimidating, and it is his job to help you toward an understanding of the legal and factual issues in your case. In dealing with your case, he will listen to your concerns. This is your case, and you need to feel comfortable that you are being helped by a lawyer who tries to understand what you are going through.
University of the Pacific, Stockton | Bachelor of Arts, 1996
University of Aberdeen, King's College | Summer 1997; Courses: Comparative Evidence and Comparative Law
University of the Pacific, McGeorge School of Law, Sacramento | Juris Doctor, 1999
Mr. Gingery is actively involved in community services organizations. He currently serves as the Chairperson of the Rural Roads Committee for the Sheldon Community Association. He is a member of the Board of Directors for the Capitol City Trial Lawyers Association, Free & Accepted Masons, Elk Grove No. 173, the Sacramento Valley Scottish Rite, Knights of St. Andrew, York Rite, and is the Central Pacific Regional Commissioner of Clan Donald, USA.
Personal Injury Litigation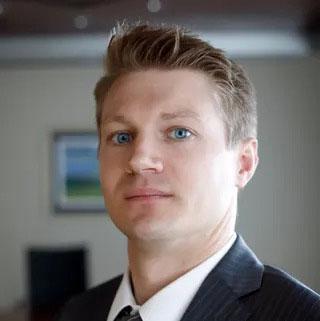 Jeffrey T. Hammer is a managing partner of Gingery Hammer & Schneiderman LLP specializing in representing victims and their families for personal injury, wrongful death, sexual assault, premises liability, and products liability.
Prior to joining Gingery Hammer & Schneiderman LLP, Mr. Hammer worked for Dreyer Babich Buccola Wood Campora, LLP in 2013 as a law clerk for Justin Gingery and later as an associate attorney under partner, Robert Buccola. He has worked on several prominent cases, with local and national news coverage, resulting in up to seven figure settlements.
Mr. Hammer attended the evening program at University of the Pacific, McGeorge School of Law. Mr. Hammer gained admission to the McGeorge Moot Court Honors Board and augmented his legal skills through brief-writing and oral advocacy competitions. He graduated in 2015 with Great Distinction.
As a dedicated advocate, Mr. Hammer prides himself on promoting professional and ethical standards, valuing his clients' time and money, and attaining respectable results. In his spare time he enjoys hiking, tennis, racquetball, softball, and family gatherings.
Daniel Schneiderman was born and raised in Sacramento, California. After graduating from Jesuit High School he attended the University of California, Santa Barbara, where he worked as an intern for the Santa Barbara District Attorney's Office and Attorney General's Office for the District of Columbia. He would later graduate magna cum laude with honors with a major in political science and a minor in history.
Mr. Schneiderman earned his Juris Doctor at the King Hall School of Law at the University of California, Davis. There he earned a position on King Hall's Trial Practice Honors Board while working as a law clerk for the personal injury law firm Dreyer Babich Buccola Wood Campora LLP. He would later work as a certified legal assistant for the Sacramento County District Attorney's Office before being sworn in as a Deputy District Attorney in 2013. 
As a Deputy District Attorney, Mr. Schneiderman prosecuted criminal cases to jury trial while managing a rotating caseload of over 50 misdemeanor complaints. He eventually returned to Dreyer Babich Buccola Wood Campora LLP as an attorney, where he maintained and litigated 60 to 80 personal injury cases at a time as both 1st and 2nd chair in California state and federal courts. These matters included numerous complex, high-stakes personal injury cases, many of which resulted in six to eight figure trial verdicts, arbitration awards, and settlements. 
Today, Mr. Schneiderman continues to grow his practice, using his wealth of litigation and trial experience to represent and advise plaintiffs who have been wronged in personal injury disputes through mediation, arbitration or trial in both state and federal court. For his work, Mr. Schneiderman has been rated by Super Lawyers magazine as being in the top 2.5% of attorneys under 40 years old, receiving the Rising Stars Award for his performance in civil litigation and personal injury in 2016, 2017, 2018, 2019, and 2020. Mr. Schneiderman has and continues to work towards providing his clients with an open and transparent attorney-client relationship, an effort that has earned him a "5 out of 5" star average client review and rating of "10/10" on the attorney review website Avvo.com. 
When Mr. Schneiderman is not working you can usually find him trying to get to the beach for a surf, hanging out with his wife Vicki and three pets, or laying in his hammock in the backyard. He continues to strive to offer the best possible representation in the field of personal injury throughout the San Diego, California, and federal court systems.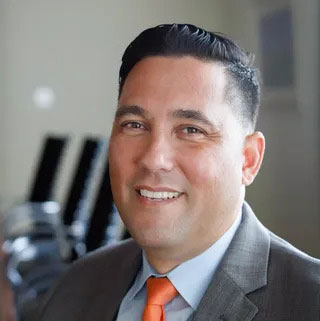 David S. Allard is an associate attorney here at the Gingery Hammer & Schneiderman LLP with his sole focus in personal injury. He has been involved in numerous serious personal injury litigation matters that have resulted in multi-millions of dollars for the victims. A member of the Trial Lawyers College, Mr. Allard is dedicated to representing and obtaining justice for those that are injured from the careless acts of others.
A former Sergeant in the United States Marine Corps, Mr. Allard served four years at Marine Corps Base Camp Pendleton serving as the Wire Chief for Marine Air Control Squadron 1. After serving his four years honorably, he volunteered to move to Riyadh, Saudi Arabia to serve as the technical representative to United State States and Coalition Forces for all C4ISR air defense systems throughout Southwest Asia and The Horn of Africa. Mr. Allard ultimately received his Bachelor of Science degree in Industrial Engineering from Oregon State University and was awarded his Juris Doctor degree from the Thomas Jefferson School of Law.
Prior to joining the Gingery Hammer & Schneiderman LLP, Mr. Allard worked of counsel for Herrig & Vogt, LLP working on all of the firm's personal injury matters, working directly under firm owner, George Vogt. Mr. Allard has been lucky enough to have studied under some of California's top trial attorneys. He has clerked for top California Plaintiff's Trial Attorneys of the year award winners Stephen Estey at Estey and Bomberger, Jude Basile from the Basile Law Firm, and Robert Allard from Corsiglia, McMahon & Allard. 
The one thing that resonates with all of these attorneys and what prompted Mr. Allard to ultimately decide to work with Mr. Gingery at the Gingery Hammer & Schneiderman LLP is that all of these men put their integrity first. They are all zealous advocates for their clients and refuse to give an inch when it comes to their word and their reputation.
Mr. Allard is currently admitted to practice law in California as well as the United State District Courts for the Eastern District of California as well as the Southern District of California. 
State Bar of California
The Eastern District of California
The Southern District of California
Thomas Jefferson School of Law (San Diego, California) | Juris Doctor, 2013
Oregon State University | Bachelor of Science, Major: Industrial Engineering
Professional Associations and Memberships
State Bar of California
Capital City Trial Lawyers Association (CCTLA)
Gerry Spence Trial Lawyers College
Herrig & Vogt, LLP – Of-Counsel
Nevada County District Attorney – Volunteer Deputy District Attorney
Estey & Bomberger – Law Clerk
The Basile Law Firm – Law Clerk
Corsiglia, McMahon & Allard – Law Clerk
Sailing
Oregon State Sailing
Coaching children and adults with physical and mental disabilities
Sports for Exceptional Athletes
Challenge Sports