Personal Injury Attorney

San Diego, California
People are injured in accidents every day, and the victims of these accidents are often entitled to compensation to ease the financial burden of medical care associated with their injuries. If you or a loved one were the victims of an accident resulting in injury, visit our law offices to find out how we can help with your personal injury claim. Our award-winning personal injury attorneys in San Diego, CA, work on a contingent fee basis. Either we win your case, or you pay nothing.
Comprehensive Support &
Personalized Attention
Personal injury accident victims often feel lost, wondering which way is up, and which is down. This confusion, along with the pain from the injury, makes it harder to take the steps needed to achieve a satisfactory outcome. This is why our firm exists. We firmly believe that accident victims deserve legal representation to carry these burdens and help them sort out the aftermath.
As experienced attorneys representing personal injury victims throughout San Diego, we are highly qualified to evaluate the details of your case. In our commitment to securing justice, we utilize strategic tactics that deliver real results for our clients. No matter how frustrated you are at the complexities of your case, Gingery Hammer & Schneiderman LLP is here for you. 
Get a San Diego Personal Injury
Attorney on your Side Today!
When you retain Gingery Hammer & Schneiderman LLP, you will be treated as a priority and kept informed about your case. Each client is treated with the utmost respect and their cases are handled as quickly and effectively as possible. We are proud to serve as legal counsel for a multitude of accident victims and their loved ones.
Our exclusive focus on personal injury cases and commitment to represent clients on a no recovery, no fee basis, makes it simple to choose the best legal representation for your personal injury claim. At Gingery Hammer & Schneiderman LLP, we highly value client satisfaction and we are committed to fighting for your interests.
San Diego CA. Personal Injury Law Office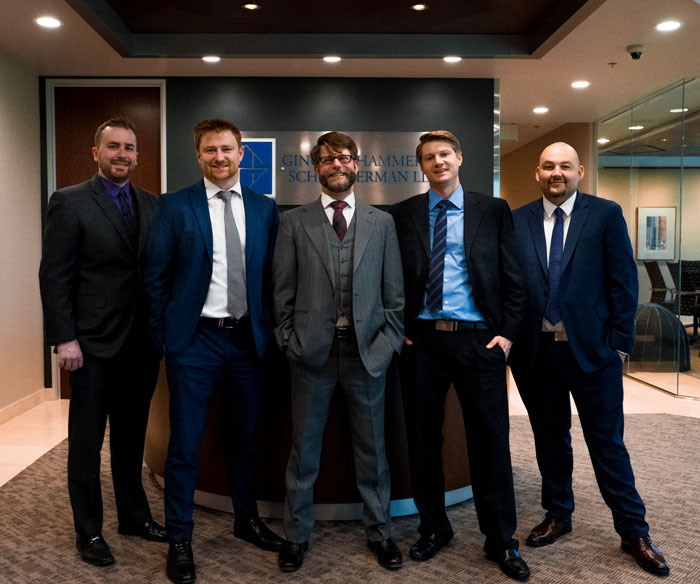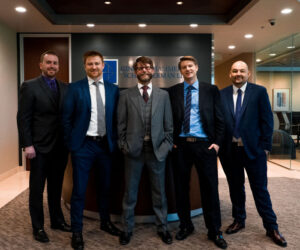 Gingery Hammer & Schneiderman LLP provides sound legal advice, guidance, resources, and representation to personal injury clients throughout Southern California through our San Diego, CA law office.
Personal Injury Practices
Request a Free, Confidential Case Review.