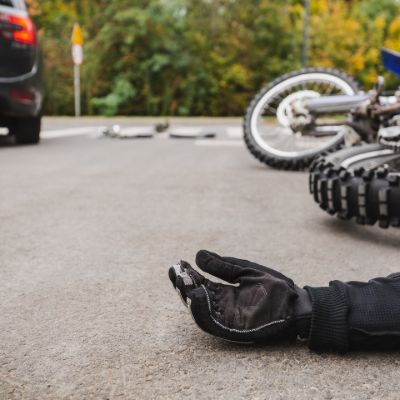 In April 2019, our client was stopped on his motorcycle at a stoplight in Concord, California. When the light turned green, he entered the intersection and was suddenly struck by an elderly driver that had failed to come to a stop before the intersection.
In the year that followed, the adverse driver and insurance carrier denied liability for the incident, despite us tracking down several witnesses that stated how the adverse driver entered the intersection against a red light.
This was a tough case, not only due to the liability issues involved, but the age of the adverse driver and our client's medical history (he had been in another motorcycle incident 2 years before) inherently impacted the carrier's decision-making from the start. The highest offer we received pre-litigation was $16,500.  We recently finalized a settlement with the insurance carrier for $1,000,000.
As always, this result was a team effort, and we are so proud of our team for putting in the time, effort, and work product to get this terrific result for our client.